Facilitation & Customer Services Committee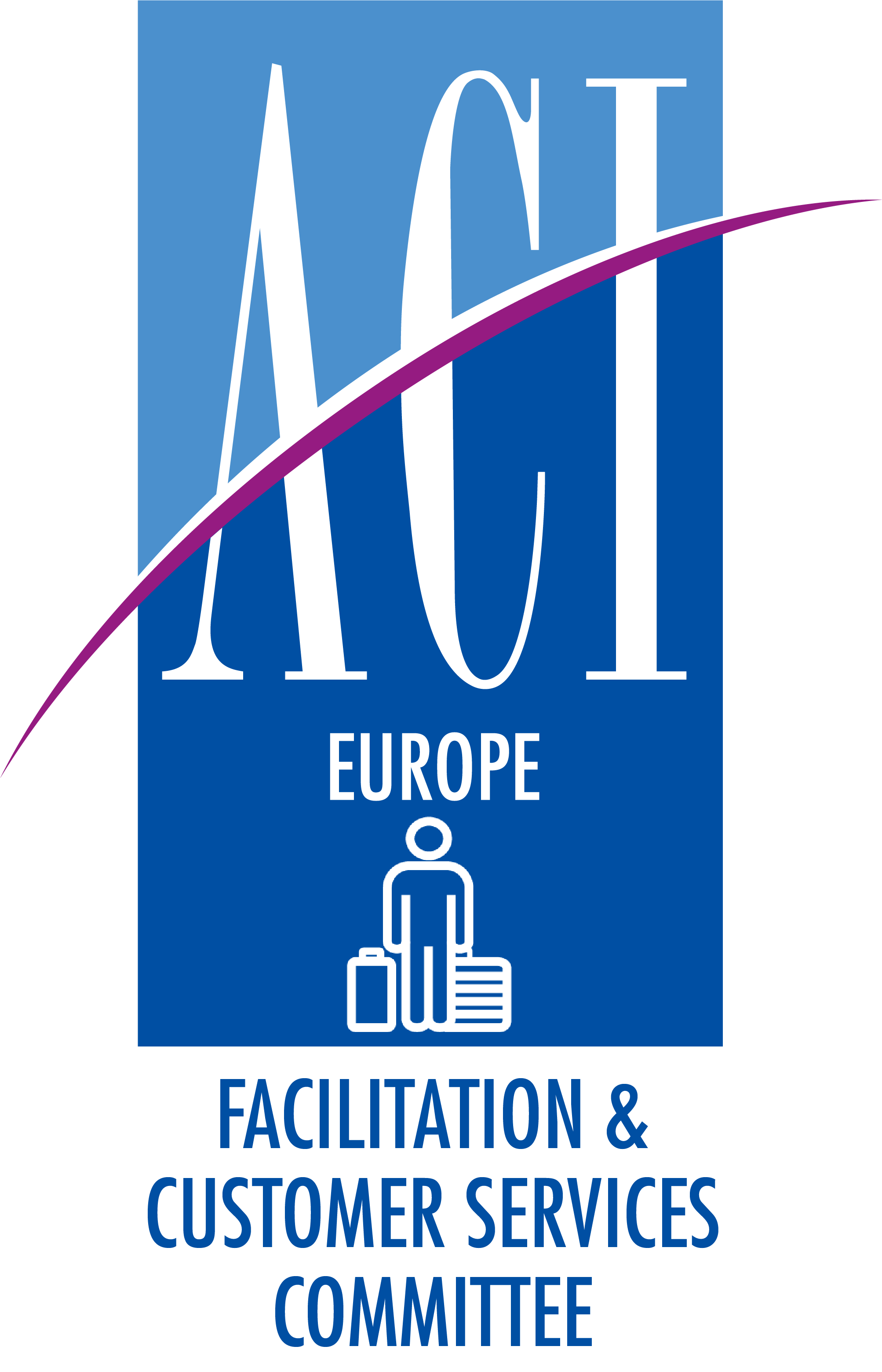 Facilitation involves a series of procedures, measures and material resources aimed at optimising passenger processes from the early stages of the booking until boarding and from de-boarding until leaving the airport premises. It includes therefore a very wide range of subjects including access to airports, passenger rights, check-in, flow monitoring, baggage services, passenger information, wayfinding, border control, bio-risk, passenger satisfaction and service quality and new technologies to mention only a few.
At the Facilitation and Customer Services Committee, the work is structured under four Strategic Themes: Passenger Experience, Efficient Operations, Technology & Innovation and Regulatory.


Chair: Gema Martín Egea (AENA)
Vice-Chair: Louise Bannon (daa)
ACI EUROPE Staff Representative: Federico Bonaudi
There are currently 6 Task Forces working within the Committee:
The Task Force on the Passenger Experience

Task Force on Baggage Handling

The Task Force on Data Exchange

The Task Force on Border Control

Task Force on Contactless Journey

The Task Force on Bio-risk
The ACI EUROPE Committee on Facilitation and Customer Services follows the ACI EUROPE's Committee rules, where further information on its functioning can be found.